thought id introduce you guys to my history book and show you where i came from in the car world..
1993 240sx coupe (S13)
I had her for about a year and a half, and out of all my Nissans after her she was the funnest..
ppl may say the car was a little ricey,but back in 2003 who wasnt into a few ricey things..

bought her bone stock and sold her with some goodies and kinda beat up..
"what pole?", "that pole"
mods/accessories:
BC 264/264 stg 2 cams
AEM ram air intake
Magnaflow cat-back exhaust
DC Sports Carbon C2 front & rear strut tower bars
JDM 180sx turn signals
EBAY front bumper ( thanks to the pole )
CAS Drift knob (locked e-brake button)
painted center console
suede "silvia" shift boot
reupholstered vinyl door panels an glove box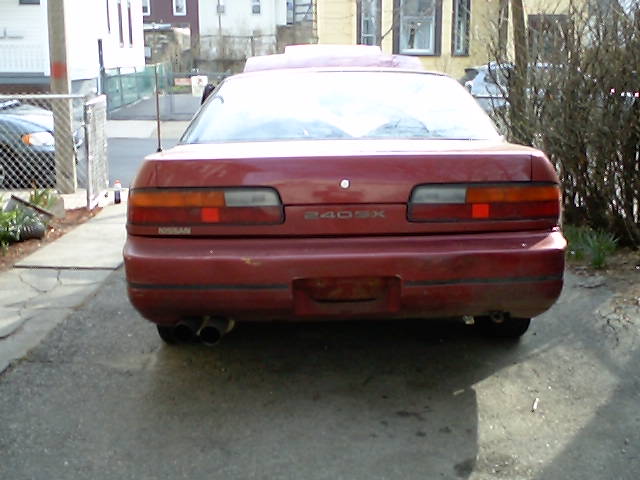 1993 Sentra SE-R (B13)
Drove this car forever, i was indeed the 3rd owner of this car. i bought it from an old man in Hull,MA who had it since 1995 and when he got it it had 15,xxx miles on it.. sure enough when i got it back in 08 it had 220,000 miles on it.. lmao i remember like if it was yesterday.
he said he was proud to be able to drive this thing a solid 100k and was going to sell it when it hit 115k, but then he was so attached to the car he was gonna drive it another 100k so a total of 200k. the guy was a beast, a real motor head, so i knew when i picked this up i was getting a healthy well maintained car.. with 3 shoeboxes full of receipts
Mod/Accessories:
ebay "Bomz" intake
no-name front strut tower bar
KYB shocks
cut factory springs
lou's custom cat-back exhaust
independent fog light relay mod
neutron motorsports 52mm gauges (volt, oil press, oil temp)
painted center console
motegi racing 17x7's
Home Depot Racing Door sweep front lip

"B13" JDM front plate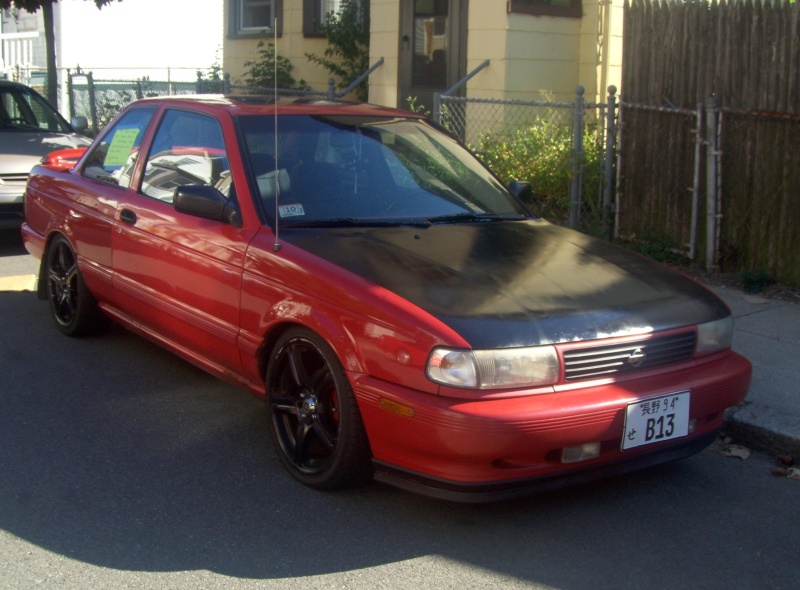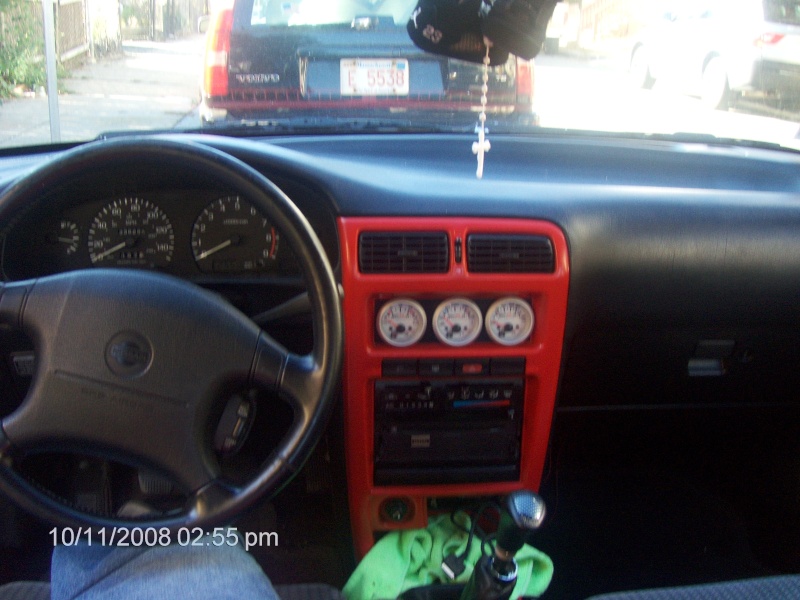 inbetween time i had 2 2003 Sentra SE-R Spec-v's
both had the same mods,
AEM CAI's
Independent fog light relay mod w/ yellow fogs
(yellow one did have a ACT 6puck)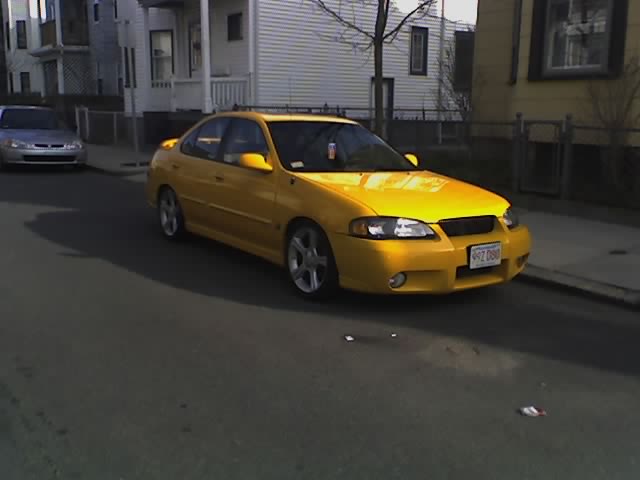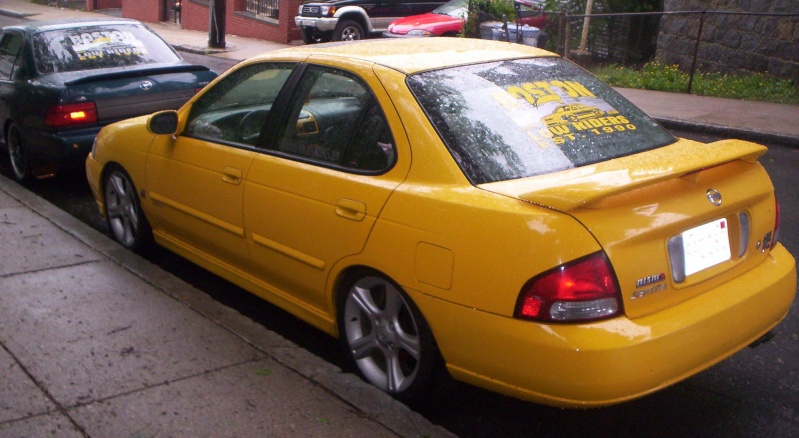 so i've owned 4 Nissans, and til this day i still have a passion for them..
if anyone were to ask me "if i were to do another project car or what my next car would be?"
i would answer with "another Nissan"
*Project B13(part 2) 4 Door LE SR20VE-T*